Introduction
LogicialIT has created a great component for Prestashop: It is called 'New Order Alert with Invoice Attached'. The PDF invoice is sent via email to the receiving address. Automatic Email Manager then monitors the email box and identifies the email with the assigned subject and automatically prints the invoices . It has to be connected with a specified printer, however.
It is a very useful module for shipping companies and their pdf invoices and also for printing new order invoices automatically from Prestashop. This too helps save a lot of time and effort.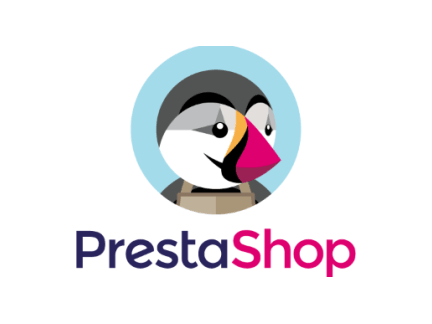 Your Prestashop website
+
LogicalIT module 'New Order Alert with Invoice Attached'
+
Software Automatic Email Manager on your Windows PC
=
Your invoices/orders on your printers automatically
About LogicalIT:
Logical IT is a web development business based in Adelaide, Australia and started by Chris Fotiou. Through Logical IT Chris aims to deliver professional customer-oriented web solutions at affordable prices.
How to setup the extension?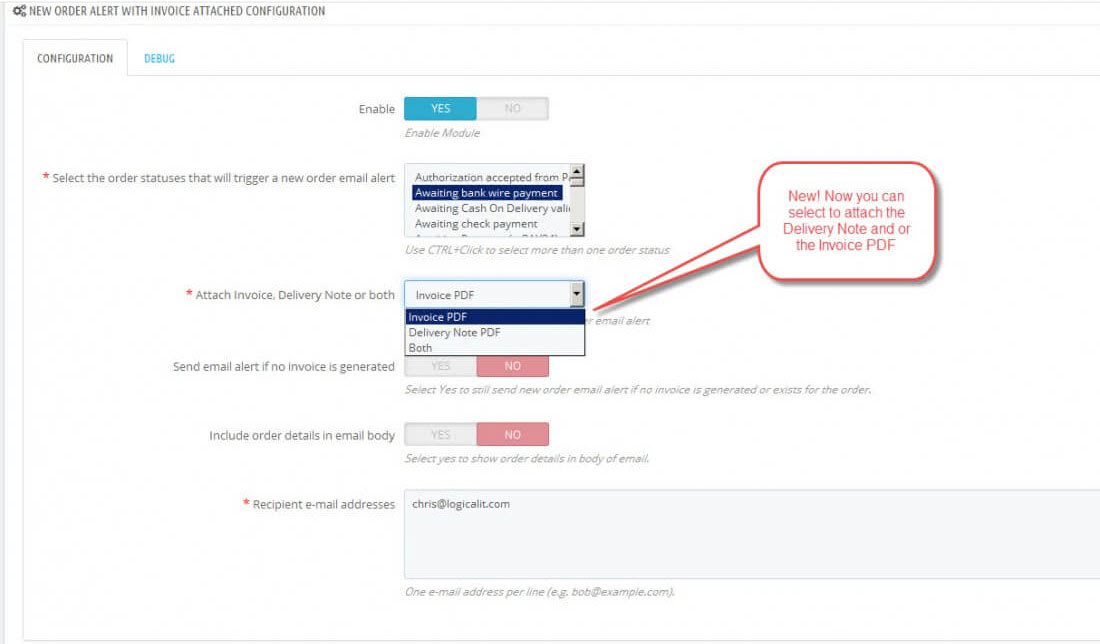 1. Setup your Prestashop store with LogicalIT module
Download the module directly from Prestashop store or LogicalIT here »
Enable invoices in PrestaShop. First, open the back office, menu Orders then Invoices (Important note: this is a separate module from PrestaShop's default mail alert module. If you have installed PrestaShop's mail alert module and you have turned on email alert for new orders, you should disable this feature to avoid duplicate emails.)
Select the order statuses that will generate a new order email alert
Choose to receive the invoice and/or delivery note
Although you can supply multiple addresses but enter the recipient e-mail which will be used for the Automatic Email Manager
Find a detailed tutorial on the LogicalIT website,
take a look here
2. Setup on Automatic Email Manager
Install Automatic Email Manager trial on your PC, click here to download and install »
Click on 'Accounts', and 'Add account'
Enter the email address you set in Prestashop module to receive your invoices and follow the instruction on screen
When the account is set, you just need to add the action Print Attachment(s)
Spam can be avoided as well. (learn below how to do that)
Best tips to improve your experience
#1. Avoid the spam, print only invoice
You can often receive a lot of spam emails that are completely unnecessary. They can be avoided by filtering the settings and blocking out spam messages. You can provide a subject option and give the rule to the system. For instance, print mail with the subject that contains 'invoice'. Few the given an example for clarity (Read more on possible conditions »):


#2. Save a copy of your invoices for archiving
You might need to save copies of your printing receipts, and so you might need to archive them. Automatic Email Manager makes it very easy to do. All you have to do is action the 'save attachment' and provide a disk location, and it will be saved as back up. (Read more on how to save attachments on disk »)