Create list of incoming email addresses
Collect each incoming email addresses to an internal list (to be used in the condition), and/or in the text file that you can use with Excel, Word or any other software.
Choose the type of address to collect like the sender, the recipient, the cc/bcc
Save it in a user list, which will be use in the condition (for example like a white or black list), duplicate emails are tested and removed
Save on disk in a text file (one email address per line), duplicate emails are not tested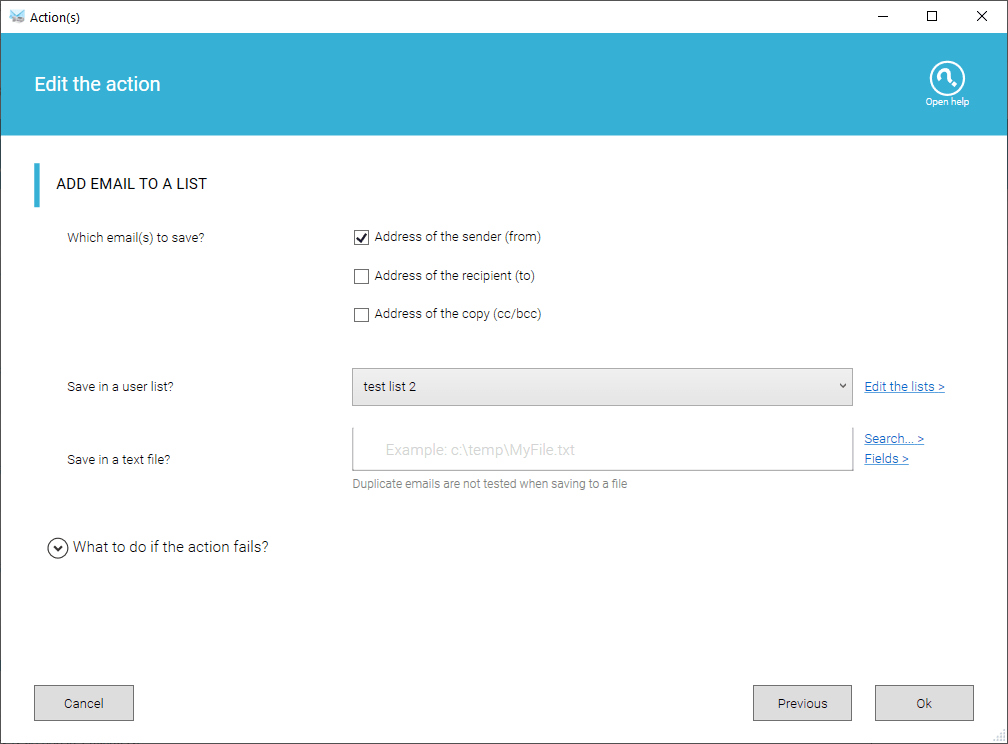 Use your collected lists in the condition to process or not the group of actions
As you can see it is very easy to collect emails addresses, and it is also very easy to use these lists in the condition.
- Edit the group of actions (print, save,...), click on 'Next'
- Add a new rule, select the operator 'Is in this list' or 'Not in this list' and select the list.
- That's all, just simple...
Take a quick look at conditions »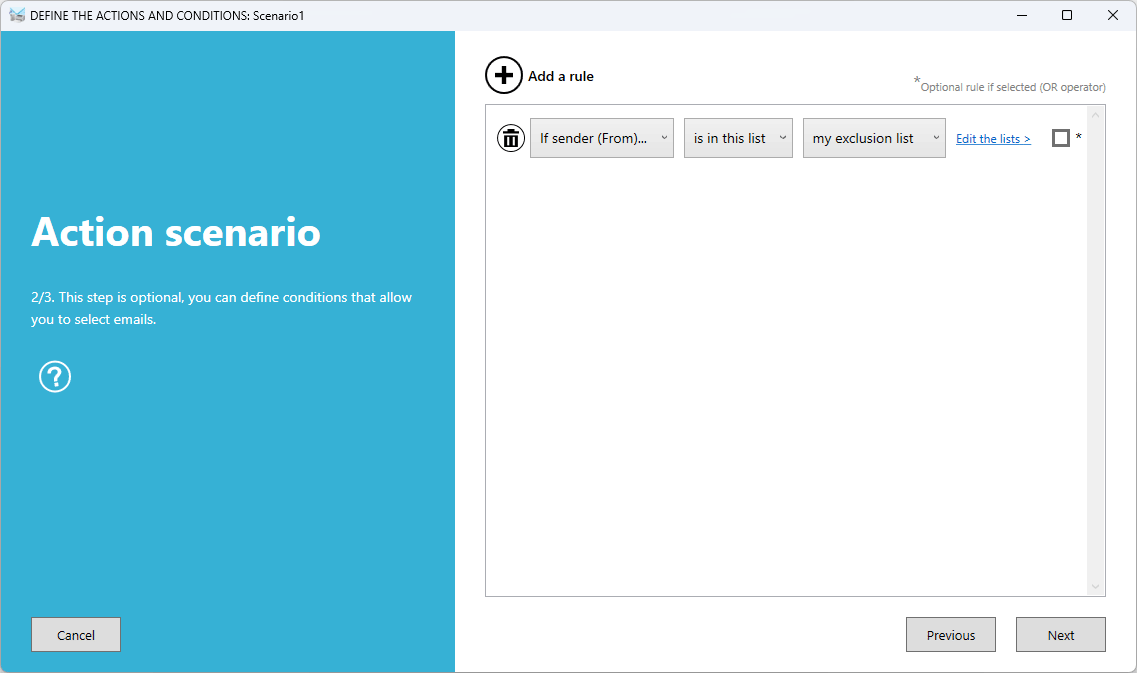 Read some related tutorials on collecting emails addresses